Humaliwo: Summer Flow Arts / Chakra Vinyasa / Yoga Trance Dance / Prana Danda Vinyasa
With Shiva Rea and Demetri Velisarius
August 19 - 25, 2017

Chakra Prana Vinyasa/ * Global Yoga Rhythms/Trance Dance
* Prana Danda Yoga * Humaliwo Pilgrimage * Optional Teacher Immersion
with Shiva Rea, Demetri Velisariua and Special Musical Guests
(60 Hours)
Experience a summer pranafication for those that like to move, flow, unwind and get the essence of Prana Vinyasa and Flow Arts (Prana Danda Yoga & Global Yoga Rhythms) in a one week immersion.  We begin with yoga as movement meditation with the elements and then move to our Living Flow Shala by the Sea (amazing retreat houses with organic food and healing spaces) as we dive deep in the living transmission of embodying nature through Elemental Prana Vinyasa with options to go deeper in our flow arts electives: Prana Danda Yoga or Yoga Trance Dance for additional teacher certification.
There is one pranafication retreat registration fee so that you can choose whether you are going to enjoy a practice retreat, do teacher training in all three:  Chakra Vinyasa, Prana Danda Yoga or Yoga Trance Dance or choose to focus on one and have more space to relax and go slower in your integration.
For Teaching Certification, the online course equivalent for each module is required. If you are new to Prana Vinyasa and are seeking teacher training credit, empowering online practice courses are available online to begin a suggested 1-3 months in advance for the most grounding experience.
Highlights:
Live in a flow from morning to evening
Daily Tantric-based elemental meditation
Daily Solar and Lunar Elemental Prana Vinyasa of the five sequences and creative elemental namaskars
Experience the Prana Danda Yoga Elemental Movement Meditations
Evening Global Yoga Rhythms/Yoga Trance Dance & films on the roots of movement meditation
Teaching Labs to go deeper
Three-Hour Lunch break to enjoy swimming, hiking
Elemental Pilgrimage Day
Healing Room & Superfood Cafe
Chakra Prana Vinyasa ~ Embodying the Vitality of Life
Live with the power of the earth, water, air, space, and inner fire through Prana Vinyasa sequencing and flow arts to awaken our elemental body.  In this pranafication immersion, we will explore three modalities to embody the power of nature: Awakening the "chakras through the elemental map is the primary energetic map in Prana Flow that forms the foundation for our sequencing of movement alchemy, our embodiment of nature and an integrated flow between our practice and life.
Leading Ecstatic Movement – Global Yoga Rhythms & Yogatrancedance
Learn to lead this internationally celebrated prana yoga and free-form movement meditation. For yoga teachers and yogadventurers who are interested in the interconnections of yoga and dance, our immersion provides the basic tools to explore the foundations of Yogatrancedance™.Evolving since 1994 from Yoga Rhythms, Yoga Trance Dance is an exploration of the spirit of dance within yoga. Beginning with sahaja prana yoga or the experience of prana initiating yogasanas in a spontaneous, natural flow, yoga trance dance unfolds into an exploration of free-form, breath driven movement to liberate one's creative life force and cultivate embodied freedom.
Modules include:
   The power of invocation and sound – five opening invocations and mantra
   Devotion in motion – Prana Flow Namaskars for Yoga Trance Dance
   Sahaja Prana Vinyasa – pathways for integrating sahaja flow into vinyasa forms
   Guiding elemental movement from the earth to space in nature and in studio
   Guiding kriyas and free-form ecstatic dance
   Leading the power of collective movement
   Creating the musical wave of Yoga Trance Dance
   Invoking and weaving the poetic language of the body
   Exploration of cross-cultural trance roots and movement meditation
   Dancing Universe – Cosmology of Nataraj within Yoga
   Roots of sahaja flow within yoga and dancing mystics throughout histor
PranaDandaYoga: PranaDandaYoga is an empowering and fluid way to center the mind and awaken the energetic spine (inner danda) by engaging with a specially designed 5 foot staff (outer danda). In yogic tradition the danda is perceived as a reflection of the central energy channel, a symbol of present-moment rootedness and serves as the pivotal axis which grounds one's practice in guardianship; the penetrating quality of alertness that neutralizes all distraction. Learn more
Teacher Immersion Requirements
All Sessions are required and provide a map for energy rejuvenation and full hours 60 hours of teacher training credit.  All modules have their required reading and online courses via Yoga Alchemy
*We have limited practice space connected to the spaces we reserve. Booking the Teacher Training portion of our program only is not an option unless you also booked with our accommodations listed – once our spaces are full we will open up five commuter spots
Click here for more on our Samudra Teacher Training Program and for complete module descriptions.
---
Humaliwo Sacred Residential Retreat Space: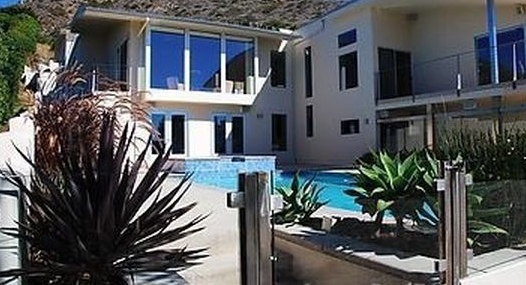 Our new Living Flow Humaliwo (Mallibu) Retreat is a extraordinary sacred space where we can live the rhythms of yoga together, as a unified community, in spacious, high-level accommodations with organic, delicious food at a rate more reasonable than any accommodations in the city – giving the most time for immersion in yoga teacher training and nourishment. Complete with pool and jacuzzi, large shared bathrooms, lounge area, full kitchen and exquisite roof top deck.  We are a seva based karmic community responsible for ourselves and the care of each other. Click here for full features.  Check in time is 4pm end time is 8am on last day

---
ZUMA SANCTUARY:  for the "Yogadventurer"

A world away from the crowds of LA – and only a two minute walk to our practice space.  Zuma Sanctuary where you can enjoy the beautiful beaches & pristine moutains of north Malibu  Here you'll be fully surrounded by nature: the Pacific Ocean and Santa Monica Mountains.  You'll arrive to a decorated and equipped space to offer you an amazing time + kitchen utensils and our favorite organic Dr. Bronner's soaps. You'll also enjoy watching Malibu's landmark sunset from our magical yoga deck, or from our easy accessed mountain deck. Plus, a lounge deck can be used as you wish: to practice yoga, to read on a hammock or to just enjoy some downtime under a beautiful ficus tree.  Our 16-acre Sanctuary offers privacy and proximity to the best beaches Malibu has to offer.
---
About the Leaders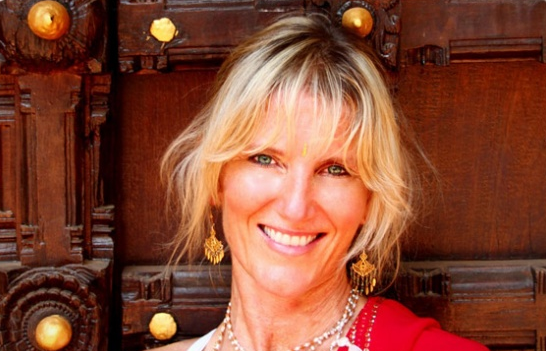 Movement is life for Shiva Rea, M.A, global prana vinyasa teacher, activist, and innovator in the evolution of vinyasa yoga around the world from large-scale festivals and conferences to unplugged retreats. She has taught thousands of students, teachers, and movers and shakers how to integrate yoga as a way of life. As founder of Prana […]
Learn more about Shiva Rea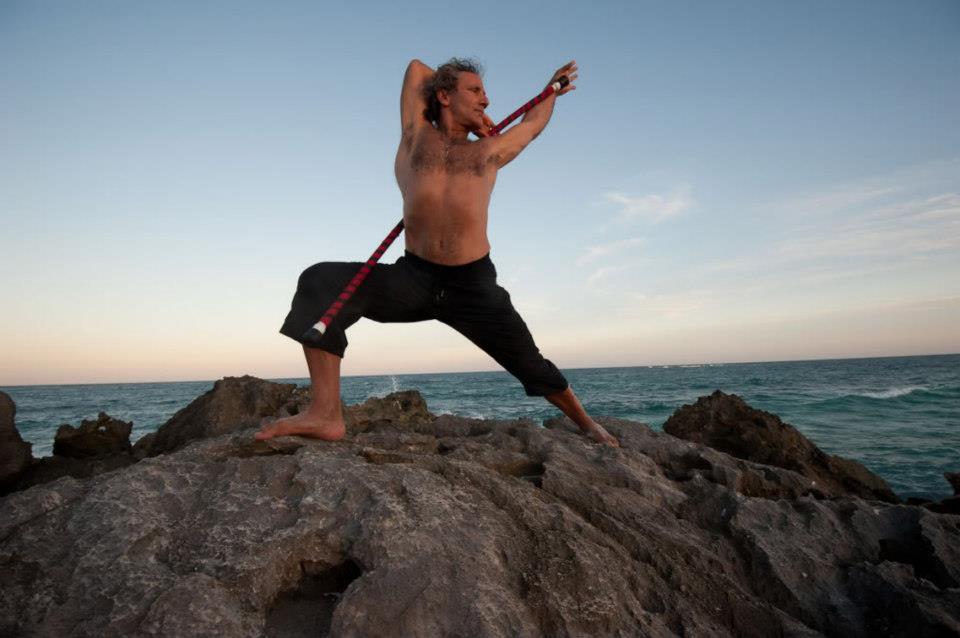 Demetri Velisarius, BSW, RYT 200, is a social worker, personal trainer, ex-boxer, bicycle racer, and Prana Flow Yoga teacher in the accomplished style of yogini Shiva Rea. Prana Flow yoga teacher and a tantric meditator in the Tibetan Buddhist tradition of Vajrayana and Dzogchen. He has accomplished numerous meditation/yoga retreats and pilgrimages worldwide over the […]
Learn more about Demetri Velisarius